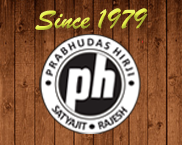 Prabhu Hira is a group of companies diversified into many fields out of which one being a cold storage industry at Vashi , Navi Mumbai.
Being one of the pioneers in the field of refrigeration & preservation of all goods which require to be preserved , Prabhu Hira has come a long way having rich experience of over 34 years and still going strong towards achieving its ruby anniversary in the near future.
Prabhu Hira Ice and Cold Storage Ltd was inaugurated in the year 1979 by the founder Chairman Late Mr. Prabhudas Hirji Thakkar (Prabhuji) whose dream at last came true after great struggle and hardship along with the efforts of his two sons.
Prabhu Hira is centrally located in the heart of Navi Mumbai in close proximity to Asias biggest Fruits and Vegetable, dry fruit, pulses and grain market touching Bombay-Pune highway which is popularly known as APMC Market.